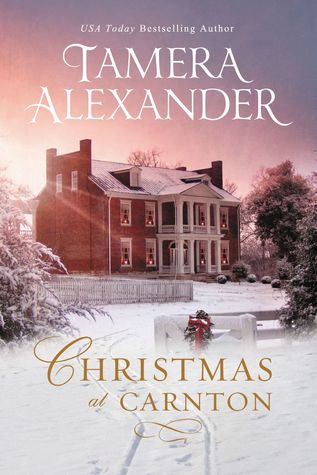 Christmas at Carnton by Tamera Alexander has an expected publication date of October 3rd, 2017 by Thomas Nelson and is a historical fiction novel. A novella to launch a brand new three-book series. In the midst of war and the fading dream of the Confederacy, a wounded soldier and a destitute widow discover the true meaning of Christmas, the cost of love . . . and of loving again. Recently widowed, Aletta Prescott struggles to hold life together for herself and her six-year old son. About to be evicted, she sees an advertisement for the Ladies Aid Society Auction and applies for a position—only to discover it's been filled. Then a chance meeting with a wounded soldier offers another opportunity. And friendship. But can she trust him? Is Jake Winston the man he appears to be? Having lost everything once, Aletta is determined to guard not only her own heart, but also her son's. Captain Jake Winston, a revered Confederate sharpshooter, suffers a head wound at the Battle of Chickamauga. When doctors deliver their diagnosis, Jake fears losing not only his greatest skill but his very identity. As he heals, Jake is ordered to assist with a local Ladies Aid Society auction. He respectfully objects. Kowtowing to a bunch of "crinolines" isn't his idea of soldiering. But orders are orders, and he soon discovers this group of ladies—one, in particular—is far more than he bargained for. Set against the backdrop of the real history of Carnton Plantation in Franklin, Tennessee, Christmas at Carnton is a story of hope renewed and faith restored . . . at Christmas.
AMAZON    –    AMAZON.CA    –     AMAZON.CO.UK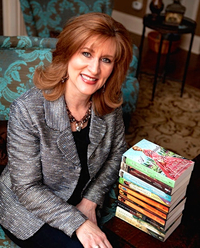 About the author: Tamera Alexander is a USA Today bestselling author and one of today's most popular writers in the inspirational historical fiction genre. She and her husband live in Nashville, Tennessee, not far from the Southern mansions that serve as the backdrop for six of her award-winning novels.
My thoughts: I really enjoyed reading this amazing story that takes place at Christmas time in Tennessee. This novel is set during the Civil War. When time seemed to slowly pass and people had more time for each other. Tamera Alexander really has done her research when writing this beautiful story and it shows throughout the pages. This book is full of heartache, despair, warmth, compassion, loneliness, faithfulness, and so many more emotions that you will experience while reading this. The setting is Carnton Plantation which is a real place in Franklin, Tennessee. The home was once turned into a make-shift hospital during the Battle of Franklin. You can still see the blood stains on the wood floors in certain parts of the house. There is also a large cemetery that sets on the property. I feel this book is perfect to read with a large cup of hot tea while snuggled in a warm blanket in front of the fire. Overall, a great read that I highly recommend.
** I received a complimentary copy from book look in exchange for my honest and unbiased review. **