Dangerous Illusions: Code of Honor Book #1 by Irene Hannon was published on October 3rd, 2017 by Fleming H. Revell Company and is a romantic suspense novel. Synopsis: Trish Bailey is on overload trying to deal with a demanding job, an ailing mother, and a healing heart. When a series of unsettling memory lapses leads to a tragic death–and puts Trish under police scrutiny–her world is once again thrown into turmoil.
Detective Colin Flynn isn't certain what to think of the facts he uncovers during his investigation. Did Trish simply make a terrible mistake or is there more to the case than meets the eye? As he searches for answers, disturbing information begins to emerge–and if the forces at work are as evil as he suspects, the situation isn't just dangerous . . . it's deadly.
Bestselling and award-winning author Irene Hannon captures readers with a mind-bending story that will have them doubling back to retrace their steps–and figure out what they missed!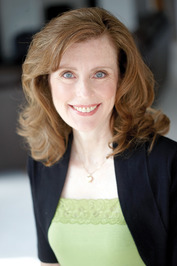 About the author: Irene Hannon, who writes both contemporary romance and romantic suspense, is the author of more than 50 novels. Her books have been honored with three coveted RITA awards from Romance Writers of America (the "Oscar" of romance fiction) and she is a member of that organization's elite Hall of Fame. She has also received a Career Achievement award from RT Book Reviews for her entire body of work. Other awards for individual books include National Readers' Choice, HOLT Medallion, Daphne du Maurier, Retailers Choice, Booksellers' Best, and Reviewers' Choice from RT Book Reviews. She is also a two-time Christy award finalist. A former corporate communications executive with a Fortune 500 company, Irene now writes full time. To learn more about Irene and her books, visit www.irenehannon.com.
My thoughts:  Dangerous Illusions was a fast paced, action packed suspense novel that is full of mystery and intrigue. This unpredictable read will have you on the edge of your seat with nonstop thrilling action and a mystery that remains a question til the very end. You will feel as if you had the wind knocked out of you with all the twists and turns. Always throwing you for another loop. Hannon does a remarkable job in writing this thriller seeking novel that is sure to keep you up at night. The perfect read for a cold night that will get your heart pounding with page turning suspense. Overall, a great read that anyone who loves a good suspense will want to read. ** I received a complimentary copy in exchange for my honest and unbiased review. **