Seafire: Seafire #1 by Natalie C. Parker – publication date August 28th, 2018 by Razorbill and is a young adult fantasy novel. After her family is killed by corrupt warlord Aric Athair and his bloodthirsty army of Bullets, Caledonia Styx is left to chart her own course on the dangerous and deadly seas. She captains her ship, the Mors Navis, with a crew of girls and women just like her, whose lives have been turned upside down by Aric and his men. The crew has one misson: stay alive, and take down Aric's armed and armored fleet.
But when Caledonia's best friend and second-in-command just barely survives an attack thanks to help from a Bullet looking to defect, Caledonia finds herself questioning whether or not to let him join their crew. Is this boy the key to taking down Aric Athair once and for all…or will he threaten everything the women of the Mors Navis have worked for?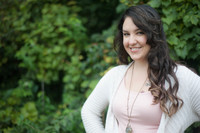 About the author: Natalie C. Parker is the author of the Beware the Wild duology, the Seafire trilogy, and the editor of Three Sides of a Heart. She earned her BA in English literature from the University of Southern Mississippi and her MA in gender studies from the University of Cincinnati. She grew up in a Navy family finding home in coastal cities from Virginia to Japan. Now, she lives surprisingly far from any ocean on the Kansas prairie where she runs Madcap Retreats with her wife.
My Review: Seafire is an interesting and exciting read that will take you away to a world unlike any other! A world full of pirates, a strong sisterly bond, loyalty, an all-female ship, and action. Written from the main character's point of view, you will experience all the interactions and relationships on a more intimate level. Parker has written a remarkable read with a vividly detailed world that will completely emerge yourself into the story. A story that takes on many twists and turns with a few unexpected surprises. The ending will catch you off guard in complete surprise. Seafire has an ending that left me definitely wanting more, and I will totally be picking up the sequel when it comes out! ** I received a complimentary copy in exchange for my honest and unbiased review. This post contains affiliate links and I will be compensated if you make a purchase after clicking on my links.**