Love in Catalina Cove: Catalina Cove #1 by Brenda Jackson – publication date October 30th, 2018 by HQN – Contemporary Romance
In her brand-new series, Brenda Jackson welcomes you to Catalina Cove, where even the biggest heartbreaks can be healed…
In the wake of a devastating teen pregnancy that left her childless and heartbroken, Vashti Alcindor left Catalina Cove, Louisiana, with no plans to return. Now, over a decade later, Vashti reluctantly finds herself back in her hometown after inheriting her aunt's B and B. Her homecoming gets off to a rocky start when the new sheriff, Sawyer Grisham, pulls her over for speeding, and things go downhill from there.
The B and B, a place she'd always found refuge in when it seemed like the whole world was against her, has fallen into disrepair. When a surprising benefactor encourages Vashti to reopen the B and B, Vashti embraces a fresh start, and soon old hurts begin to fade as she makes new memories with the town—and it's handsome sheriff…
But some pasts are too big to escape, and when a bombshell of a secret changes everything she thought was true, Vashti is left reeling. With Sawyer and his teenage daughter determined to see her through the storm, though, she's learning family isn't always a matter of blood—sometimes it's a matter of the heart.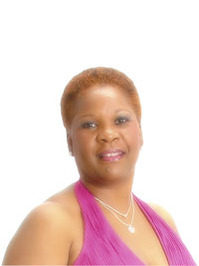 About the author: In 1994, Brenda Jackson's first novel, Tonight and Forever, was released. Since then she has had more than 100 novels and novellas published (the first African-American author to accomplish such a feat) and has over 3 million books in print.
A native of Jacksonville, Florida, Brenda is the first African-American author to have a book published by Harlequin Desire and the first African-American romance author to make the New York Times and USA TODAY bestseller lists within the series romance genre.
In 2012, Brenda received the Romance Writers of America's Nora Roberts Lifetime Achievement Award—one of the highest literary awards a romance author can receive. In 2013, she was recognized by the mayor and the city of Jacksonville as being a Trailblazer in the literary field.
In 2010, she collaborated with Five Alive Films to turn her Truly Everlasting title into a feature film. Brenda's 2011 novel A Silken Thread is scheduled to be filmed with Debbie Allen attached as director in 2015.
My Review: Love in Catalina Cove is the first book in the Catalina Cove #1 by Brenda Jackson and is a contemporary romance novel. A small town romance that will pull you in from the beginning and tug at your heartstrings until the very end. Jackson has written a captivating story with characters that are genuine and real. As secrets unfold all the secrets of the people of Catalina Cove come to light and scandalous gossip explodes. The storyline is full of twists and turns many of which are unexpected bringing a shocking surprise. Love in Catalina Cove is a fast-paced read that flows perfectly. This thrilling read will keep you on the edge of your seat with romance and a dash of suspense. I cannot wait to read the next book in this series. ** I received a complimentary copy in exchange for my honest and unbiased review. This post contains affiliate links and I will be compensated if you make a purchase after clicking on my links.**