Eyes on Me by Rachel Harris
Publisher: Entangled Teen (March 26, 2019)
Publication Date: March 26, 2019
ISBN-10: 1640635262
ISBN-13: 978-1640635265
ASIN: B07G73LVZ2
Look up the word "nerd" and you'll find Lily Bailey's picture. She's got one goal: first stop valedictorian, next stop Harvard. Until a stint in the hospital from too much stress lands her in the last place a klutz like her ever expected to be: salsa dance lessons.
Look up the word "popular" and you'll find Stone Torres's picture. His life seems perfect—star of the football team, small-town hero, lots of friends. But his family is struggling to make ends meet, so if pitching in at his mom's dance studio helps, he'll do it.
When Lily's dad offers Stone extra cash to volunteer as Lily's permanent dance partner, he can't refuse. But with each dip and turn, each moment her hand is in his, his side job starts to feel all too real. Lily shows Stone he's more than his impressive football stats, and he introduces her to a world outside of studying. But with the lines blurred, can their relationship survive the secret he's been hiding?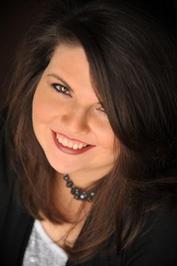 About the author: New York Times & USA Today bestselling author Rachel Harris writes humorous love stories about girls-next-door and the hot guys that make them swoon. Vibrant settings, witty banter, and strong relationships are a staple in each of her books…and kissing. Lots of kissing. Rachel's books have been featured in USA Today and Glitter Magazine, and her stories have been finalists in the National Reader's Choice Award, the Holt Medallion Award, and The Golden Quill.
For the latest news & exclusive excerpts, visit her website at www.RachelHarrisWrites.com and sign up for her NEWSLETTER – Twitter
Review of Eyes on Me
Eyes on Me is an adorable love story that is sure to capture your attention from the very beginning. A captivating read that draws you in with each page you read. Harris writes with a loving touch that makes it easy to get lost in the story, the characters. Eyes on Me is a love story for the ages. The chemistry between the main characters is electric and undeniable. I highly recommend Eyes on Me to anyone who loves a sweet romantic read ** I received a complimentary copy in exchange for my honest and unbiased review. This post contains affiliate links and I will be compensated if you make a purchase after clicking on my links.**