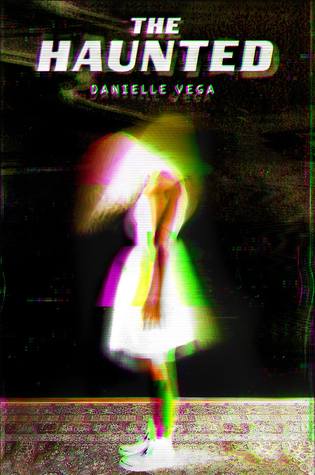 The Haunted by Danielle Vega
From Danielle Vega, YA's answer to Stephen King, comes a new paranormal novel about dark family secrets, deep-seated vengeance, and the horrifying truth that evil often lurks in the unlikeliest of places.
Hendricks Becker-O'Malley is new in town, and she's bringing baggage with her. With a dark and wild past, Hendricks doesn't think the small town her parents moved her to has much to offer her in terms of excitement. She plans on laying low, but when she's suddenly welcomed into the popular crowd at school, things don't go as expected.
Hendricks learns from her new friends that the fixer-upper her parents are so excited about is notorious in town. Local legend says it's haunted. Hendricks doesn't believe it. Until she's forced to. Blood-curdling screams erupt from the basement, her little brother wakes up covered in scratches, and something or someone pushes her dad down the stairs. With help from the mysterious boy next door, Hendricks makes it her mission to take down the ghosts . . . if they don't take her first.
Publisher: Razorbill (June 4, 2019)
ASIN: B07J46497W
ISBN-10: 0451481461
ISBN-13: 978-0451481467
Genre: Young Adult – Fantasy – Horror- Paranormal
Amazon
Goodreads
About the author: Danielle Vega is the author of THE MERCILESS and SURVIVE THE NIGHT. She's also the author of BURNING, under the name Danielle Rollins.
www.daniellerollins.com
Amazon Author Page  
Goodreads Author Page  
Review of The Haunted 
The Haunted is a captivating young adult novel written by Danielle Vega that is sure to keep you on the edge of your seat. A story full of fantasy, paranormal, and nail-biting terror. Page after page you will never know what lurks just beyond the next page or the fear that waits on the next corner. I was drawn in from the very beginning and it had me on the edge of my seat, wanting to read straight to the end causing me to lose track of the time and reading all night.
The Haunted starts out with a horrific event letting you know from the start that you are in for a terrifying story ahead. Vega writes hauntingly descriptive scenes making you feel as if you are in the middle of the story fearing for your life. You are sure to feel uncomfortable while reading The Haunted and you will devour it.  Vega stays true to her gothic writing style and will leave your mind in a whirl with a bizarre, extremely creepy story that with you long after reading.  ** I received a complimentary copy in exchange for my honest and unbiased review. This post contains affiliate links and I will be compensated if you make a purchase after clicking on my links.**