The Duke Is But a Dream (Debutante Diaries #2) by Anna Bennett – Once upon a time three young ladies vowed to record their first London seasons…and to fill in the gaps of their finishing school educations. Thus began The Debutante Diaries—and London will never be the same…
HE'S COME TO HER RESCUE
Miss Lily Hartley is the anonymous mastermind behind the ton's latest obsession: The Debutante's Revenge, a titillating advice column for ladies on the marriage mart. To keep her identity secret, Lily delivers her columns disguised as a chimney sweep—which is all well and good, until she unwittingly lands in the middle of an ugly tavern brawl. Fortunately, the devastatingly handsome Duke of Stonebridge sweeps in to rescue her.Unfortunately, Lily's dressed as a boy—and holding rather incriminating evidence linking her to the scandalous column. Drat.
SHE'S LOST HER MEMORY
When Eric Nash, Duke of Stonebridge, sees a helpless lad receive a nasty blow to the head, he's outraged. But when he discovers there's a beautiful woman hiding beneath the chimney sweep's cap, he's positively stunned. Nash would happily escort her home, but she's forgotten her name—leaving him little choice but to take her in himself until he can locate her family. But the closer he gets to finding them, the more he doesn't want to let her go.
WILL THEY FIND LOVE?
Lily's trying to figure out exactly who she is…in more ways than one. With so much at stake—her column, her reputation, and even her heart—she needs a plan, and she needs it fast. Before Nash finds her family. Before he learns who she is. Before they fall totally, completely, and utterly inconveniently in love.
Publisher: St. Martin's Paperbacks (July 30, 2019)
Genre: Romance, Historical Romance
ISBN-10: 1250199484
ISBN-13: 978-1250199485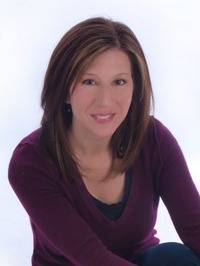 About the author: Anna Bennett started swiping romances from her mom's bookshelf as a teenager and decided historicals (with their balls, dukes, and gowns) were the best. So, when she had the chance to spend a semester in London she packed her bags—and promptly fell in love with the city, its history, and its pubs. She dreamed of writing romance, but somehow ended up a software analyst instead.
Fortunately, a few years and a few careers later, Anna found her way back to writing the stories she loves and won the Romance Writers of America's Golden Heart® for Regency Historical Romance. She lives in Maryland with her husband and three children, who try valiantly not to roll their eyes whenever she quotes Jane Austen. Her weaknesses include reality TV, cute shoes, and coffee. Lots and lots of coffee.
Contact Links
Review of The Duke Is But a Dream
The Duke Is But a Dream is the second book in the Debutante Diaries series by Anna Bennett. A swoon-worthy romance that is sure to sweep you off your feet. While this is part of the Debutante Diaries series, it can be read as a standalone novel. A stunning romance that is full of delightful twists and turns, mystery romance, and humor. Bennett has created a unique list of characters that are well-written and develop nicely. The secondary characters help to add depth to the plot and make reading The Duke Is But a Dream seems more like a movie than a book. I enjoyed reading The Duke Is But a Dream and look forward to reading more from Anna Bennett. I highly recommend this to readers who love a swoon-worthy romance. ** I received a complimentary copy in exchange for my honest and unbiased review. This post contains affiliate links and I will be compensated if you make a purchase after clicking on my links.**